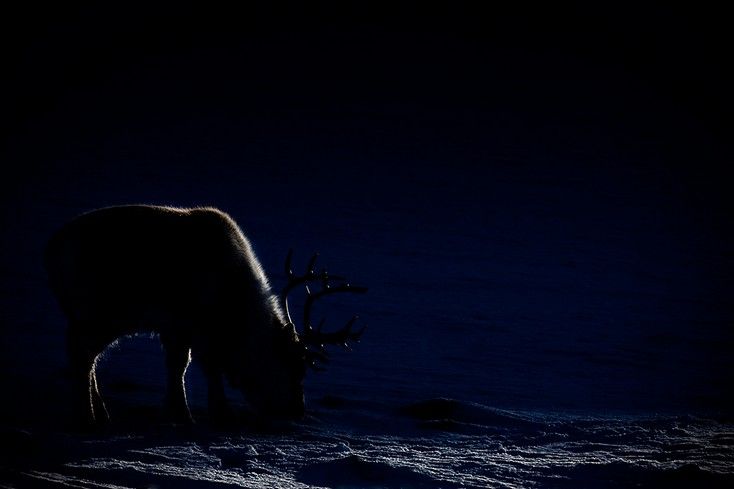 ARCTIC HOMINID SIGHTED! FEROCIOUS CRYPTID STALKS SCIENTISTS!
IQUALUIT, December 19 (UPI) -- This small, frozen outpost on the south coast of Baffin Island at the head of Frobisher Bay, has recently been the scene of some of the most vicious animal attacks in recent memory by an unknown predator—some call it an Arctic cryptid—that leaves very few clues as to its identity, but according to those who have sighted it, is extremely fast and may even be able to fly. So far, efforts to hunt down the beast have proven futile, with tracks seemingly vanishing into thin air, a characteristic that has prompted rumors of shaman curses and "skin walkers" among the local aboriginal people, the Inuits.
Michael Vincent, a local law enforcement official, said: "I was taking some measurements of wolf prints in the forest one day recently, and I turned to find the vile creature staring at me with what I perceived as malevolent intent not more than three meters away. I didn't think I was scared until I felt all the hairs on my arms and neck standing on end. I drew my weapon and backed slowly away from it, and it obviously knew what the gun was, because it did not press its advantage, but stood its ground. Once I reached my snowmobile and started back down the way I had come, I caught glimpses of it through the trees trailing me, seemingly keeping pace with my machine with no apparent difficulty. As I neared town, teams of spooked sled dogs in their dog yards set up a ruckus like I'd never heard, and which finally seemed to discourage the creature from following me any further."
Another resident, Mr. Alain Villard, said: "You can't mistake it. Even if you have never seen it before, there is no doubt when it confronts you. Its power over us is real today, and I will never forget my encounters with it."
Some have speculated the creature could be the Urayuli or "Hairy Man", a famous Cryptid primarily reported from Southwest Alaska. It has several other names, such as Arulataq, Bushman, Big Man, Tent Monster, Nant'ina, and Woodsman. The Urayuli, as described, stands about 6 to 10 feet tall and is covered with shaggy, coarse hair or fur of approximately 2 to 4 inches long. It has glowing eyes and is said to look somewhat like the extinct primates. Its arms are elongated enough that the creature can reach its ankles.
This quick and agile Alaskan Cryptid is oftentimes seen traveling at night and is a fast swimmer. It is often blamed for stealing fish and dogs, as well as destroying the tents of nearby campers. Many people from Southwest Alaska have their own stories of encounters with the creature.
So far, authorities will neither confirm or deny what the beast is; they will only say that it is intelligent, fast. powerful and vicious, and residents are being warned to remain indoors for at least the next week or so unless absolutely necessary. Superstitious local Inuit peoples claim that keeping a large fire roaring in one's fireplace is one method of denying access to the beast. Another is to build one's house or cabin with an extremely high pitched roof or to launch weather balloons above one's residence, which are anchored to the ground with strong wire, much like the so-called "barrage" balloons launched over various locations in WWII to prevent low-flying planes from strafing.
To date this year there have been 12 fatalities attributed to the beast, mostly trappers or sled drivers caught off-guard in isolated areas. However, a few were women at home alone in houses near the outskirts of town while their husbands were away. Some of the victims were found with clumps of white hair or red fabric clutched in their fists. Several of the attacks have taken place in broad daylight, but most have occurred after dark, especially after midnight.
SPECIAL THANKS TO CRYPTOMENUDO FOR THE FOLLOWING PHOTO! (WARNING! NOT FOR THE FAINT OF HEART!)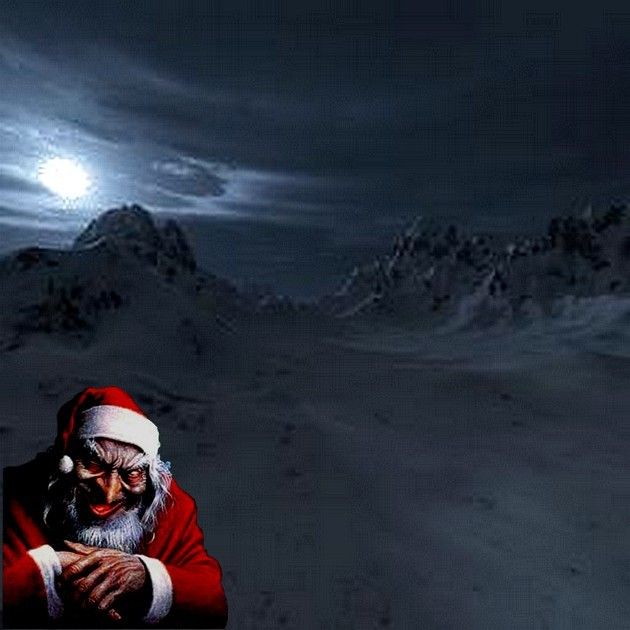 MERRY CHRISTMAS, YOU CRYPTID HUNTERS YOU!!