| | |
| --- | --- |
| Posted on August 1, 2012 at 12:10 AM | |
Originally Posted 2007
MINI BLOG: COULD PICKLE SPRINGS NATURAL AREA IN MISSOURI SUPPORT BIGFOOT?
By R. Merrill
The accompanying photos were taken by my son, Ron, around 11:30 a.m. Wednesday, November 21 at Pickle Springs Natural Area in St. Genevieve County, Missouri. Ron went to Pickle Springs specifically to look for evidence of Missouri Bigfoot and to provide photographic proof that this natural area is capable of supporting such creatures. (For an earlier report on the possible existence of Bigfoot at Pickle Springs, see my previous posting "Missouri Mystery Cat and Possible Bigfoot".) Most of the following photos were taken along the "Trail Through Time".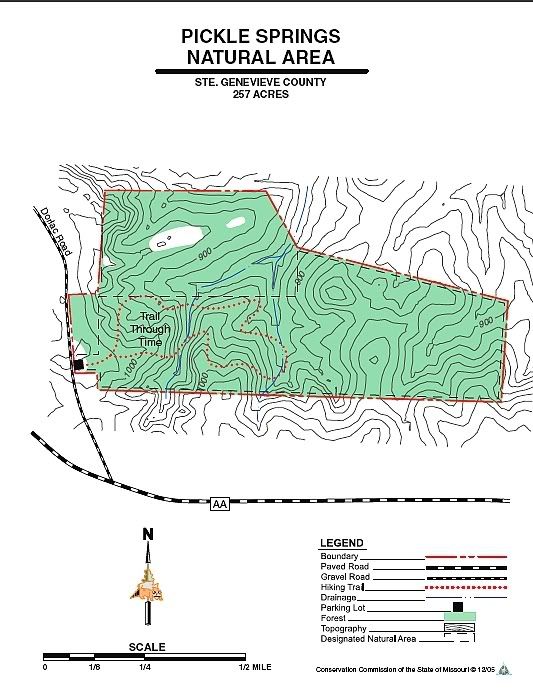 The Slot - Deep natural rock passage. The perspective here is misleading. The overhang on the right is high enough for a tall man to stand erect beneath it.
Twisted Sapling - This 4" diameter sapling was twisted and broken with no readily apparent evidence as to the cause (i.e., tornado, larger tree falling against it, etc.).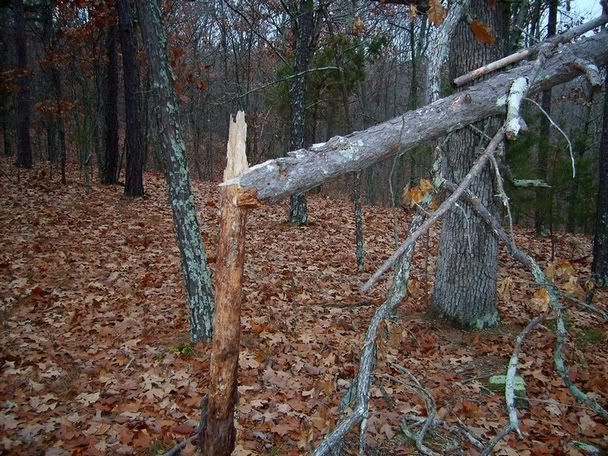 Spirit Canyon - Down in the canyon itself.
Entrance to Spirit Canyon - Given its name by the Native Americans.
View from the Bluff - The landscape lends itself well to providing the seclusion required by a reclusive animal.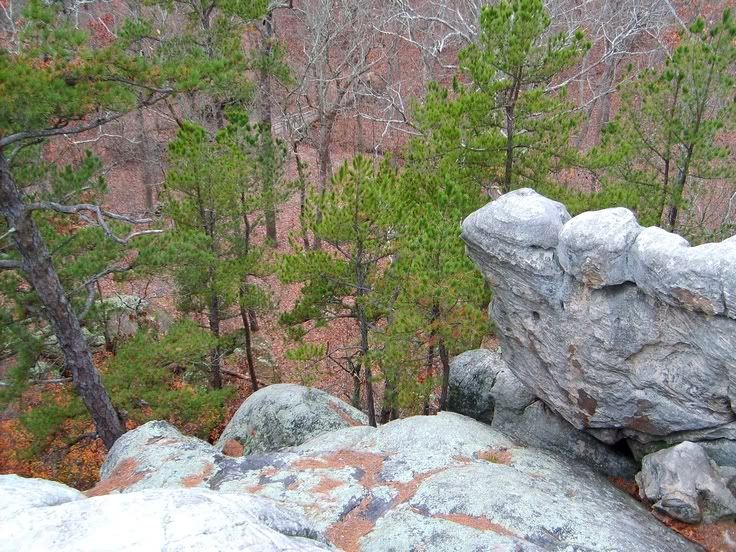 Natural Caves - Naturally-occurring caves such as these provide ready-made shelter. Notice the uncanny resemblance of this outcropping to a skull or the head of an ape. No wonder the native Americans believed this area was haunted!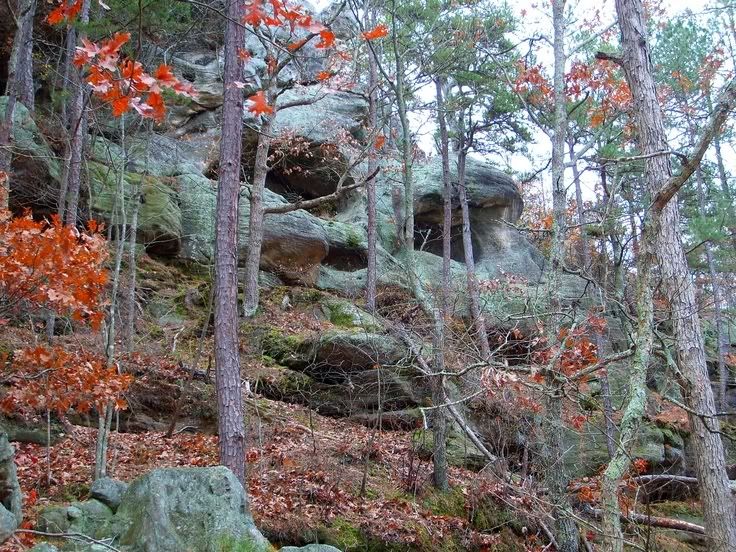 Natural Spring - A continuous source of fresh water is a must for any animal.
Photo credits Ronald Merrill © 2007