THE COTTINGLEY FAIRIES: ONE OF THE MOST FAMOUS HOAXES IN HISTORY? THE REAL THING? OR BOTH? CONCLUSION
First Posted August 31, 2008; Updated July 2012
Researched, Compiled, Edited and Illustrated
By R. Merrill
Excerpts from the "Cottingley Fairies" http://www.cottingley.net/fairies.shtml
BUT THE STORY NEVER DIES
In 1945, Gardner releases a book about the case and the media are quick to publish extracts. Although more than 20 years have passed, the story is once again headline news and voices of "for" and "against" clash with renewed interest. The tale fades into folklore once more until another media frenzy in 1965 leads to the Daily Express locating Elsie's house. They manage to conduct an interview to discover the truth once and for all, but all they find is that she is charming... and evasive.
In 1966, now more than 40 years after the story, Gardner releases Pictures of Fairies: The Cottingley Photographs (Published by the Theosophical Publishing House). The book proves a hit and people are captivated once more. Just 4 years after the book is published, Edward L. Gardner dies.
For fifty years Elsie managed to avoid publicity. Then, in 1971 Lynn Lewis from BBC TV's Nationwide current affairs program produces a televised study of the photos at Kodak labs. The results show that they were fake but could not have been taken by a Midg quarter plate camera at 1/50th shutter speed. The photos seem to have been handled by an expert, but Snelling did retouch the prints on the commission of Edward Gardner. The original photos were never examined.
ELSIE AND FRANCES INTERVIEWED
For 10 days Elsie is interviewed, and visits Cottingley.
Elsie: I didn't want to upset Mr. Gardner… I don't mind talking now…




(Mr Gardner had died the year before)




Elsie: I would swear on the Bible father didn't know what was going on.




Interviewer: Could you equally swear on the Bible you didn't play any tricks?




Elsie (after a pause): I took the photographs… I took two of them… no, three… Frances took two…




Interviewer: Are they trick photographs? Could you swear on the Bible about that?




Elsie (after a pause): I'd rather leave that open if you don't mind… but my father had nothing to do with it I can promise you that…




Interviewer: Have you had your fun with the world for 50 years? Have you been kidding us for 10 days?




(Elsie laughs.)




Elsie (gently): I think we'll close on that if you don't mind.
More objective was Austin Mitchell's interview for Yorkshire Television in September 1976. On the spot where the photographs had allegedly been taken, the following dialogue took place:
Mitchell: A rational person doesn't see fairies. If people say they see fairies, then one's bound to be critical.




Frances: Yes.




Mitchell: Now, if you say you saw them, at the time the photograph was taken, that means that if there's a confidence trick, then you're both part of it.




Frances: Yes—that's fair enough—yes.




Mitchell: So are you?




Frances: No.




Elsie: No.




Frances: Of course not.




Mitchell: Did you, in any way, fabricate those photographs?




Frances: Of course not. You tell us how she could do it, remember she was 16 and I was 10. So, then, as a child of 10, can you go through life and keep a secret?
The Yorkshire Television team, however, believed the cardboard cutout theory. Austin Mitchell had a row of fairy figures before him set against a background of greenery. He flicked them around a little.
"Simple cardboard cutouts" he commented on the live magazine programme. "Done by our photographic department and mounted on wire frames. They discovered that you really need wire to make them stand up—paper figures droop, of course. That's how it could have been done."
The critics were Lewis of Nationwide, Austin Mitchell of Yorkshire TV, James Randi, and Stewart Sanderson and Katherine Briggs of the Folklore Society.
F. W. Holiday in his book The Dragon and the Disc likens the appearance of the Cottingley gnome to that of Icelandic Bronze Age figures, and William Riley, the Yorkshire author, puts the five fairy pictures into perhaps the most relevant context:
"I have many times come across several people who have seen pixies at certain favoured spots in Upper Airedale and Wharfedale."
Five years later, in 1976, Frances and Elsie are brought back to the Beck and interviewed by Austin Mitchell for Yorkshire Television's Calendar show. Again nothing conclusive is reached and the ladies are still being elusive.
FLIM FLAM! NOW TELL THE TRUTH!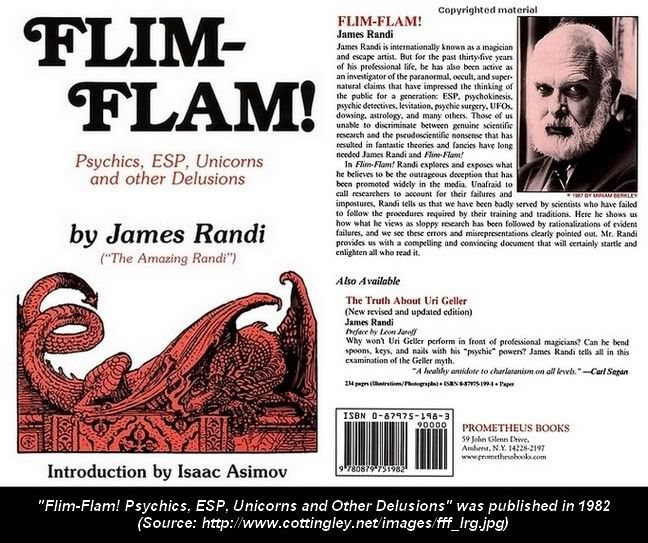 The famous magician, illusionist and phenomenon debunker, James Randi, released Flim-Flam! in 1982. In it he tries to show the public how astrology, transcendental meditation, ESP and biorhythms amongst other subjects are, in short, entirely make-believe.




Earlier, in 1964, he even put up a $10,000 reward to anyone who could demonstrate a paranormal power under controlled conditions. No-one was successful.




Even celebrated "mind readers" such as Uri Gellar are revealed as nothing but clever fraudsters who employ slight of hand and distraction rather than true magical powers.
A new kind of interest takes place on 10th August 1978. The famous magician James Randi and the Committee for the Scientific Investigation of Claims of the Paranormal carries out a computer based study on the photos and claims:
"CSICP member Robert Sheaffer and colleague William Spaulding applied the technique to the fairy photographs, lo-and-behold they found among other evidence of fakery, the strings holding up the fairies."
Following the results, Randi sends a forceful letter to Elsie urging her to confess. In her reply to the New Scientist article she is clearly disappointed by his attitude and asks which part of the sky she was supposed to hang the string from and how the figures remained motionless if suspended in this way. Annoyed that the ladies still refuse to admit that it was all a hoax, he publishes Flim-Flam! Psychics, ESP, Unicorns and Other Delusions. In Chapter 2, "Fairies At The Foot Of The Garden", he discloses the findings of his investigation and debunks the case of the Cottingley Fairies..
IN THE END... THE ANSWERS
A year later, in 1983, Frances and Elsie, now 75 and 81 years old, confess "that the fairies in the photographs were actually drawings Elsie had made, cut out and set in place with hatpins."
The cutouts were traced from Princess Mary's Gift Book, backed by cardboard and held in place by long hatpins fastened with zinc oxide bandage tape. Although the house, the beck and even the dustbins were scoured for clues, nothing was ever found. The book had remained on the shelf, unread since it was awarded... and the girls knew that.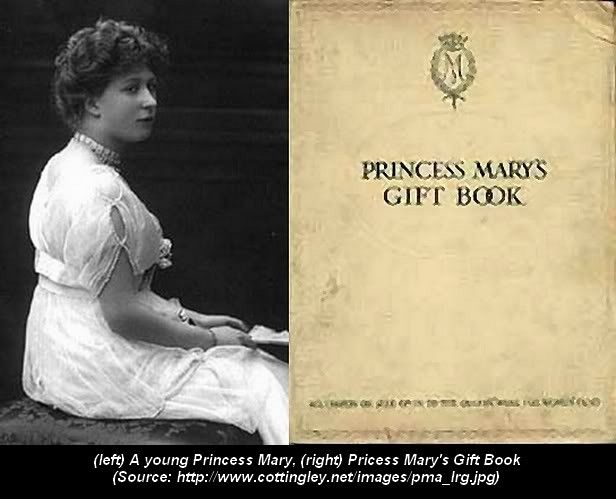 Beautifully illustrated, Princess Mary's Gift Book, 1914 [Hodder and Stoughton], was sold to raise funds for charity.




Some of the contributors of artwork, poems and passages in this 140 page collection were Edmund Dula, J. J. Shannon, M. E. GraFleur, Carlton A. Smith, Eugene Hastain, A. C. Michael, Claude A. Shepperson, W. B. Wollen, Arthur Rackham, E. H. Detmol, Bimbahi Joyce and Charles Napier Hemy.
PRINCESS MARY'S GIFT BOOK
The "confession" was released in an article to The Times on April 9, 1983 by Frances. And in Frances' book published in the same year, she says:
"I'm fed up with all these stories... I hated those photographs and cringe every time I see them. I thought it was a joke, but everyone else kept it going. It should have died a natural death 60 years ago."
The book once again renews public interest, and she is commissioned to write an article in the Times newspaper. Many miles away in New Zealand, the last surviving member of Doyle's investigation team, Edward L. Gardner hears the truth about the Cottingley Fairies at the grand old age of 96.
BUT I STILL BELIEVE
In 1986, Frances passed away aged 78, still believing in fairies. The photos were admittedly faked but she insists that she really did see fairies. Her cousin, Elsie, with whom she captivated generations, died two years later in 1988, aged 84.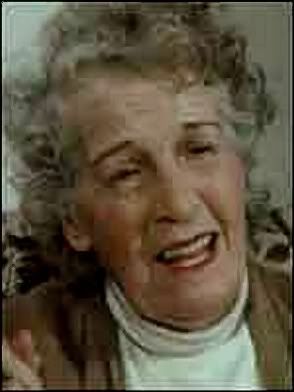 "The fairies were wonderful and I try to forget all about them. You get tired of talking about them down the years. But they seem to be pulling me back—pulling me back towards the ideas I put down in The Long Blether. That we're all one, and if we don't come together there won't be any of us left." ~ Elsie, The Long Blether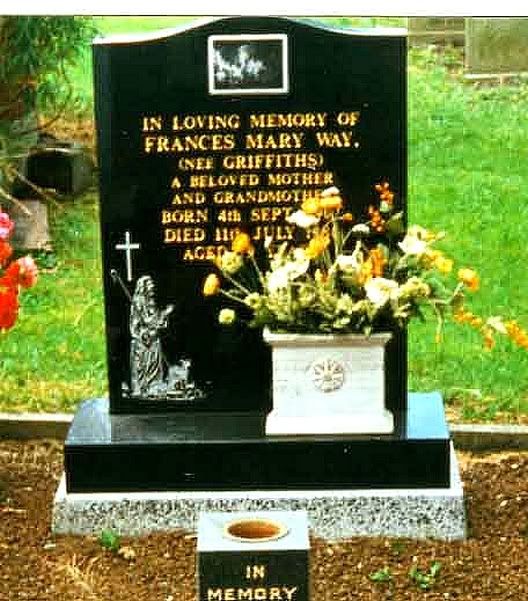 SOME UNANSWERED QUESTIONS
from the Cottingley Family Friendly Site™
http://www.cottingleyconnect.org.uk/fairies.htmtop
1. If the images were cut outs of either paper or card how were they disposed of without anyone noticing?




2. Wouldn't Elsie's father have searched high and low for any clues?




3. Cut outs would leave mutilated magazines or remnants from paper drawings—why were none found?




4. Surely it would be difficult for children to make sure all traces were disposed of without anyone noticing.




5. Pictures cut out of paper or card always show the white edge of the paper—anyone practicing decoupage knows this




6. How were the wings made transparent?




7. Why didn't the hat pins show through paper or thin card?




8. Is it believable that all the photos were taken without any hitches? It would be difficult to get rid of any "mistakes" with the type of plates and film used at that time.
In his book The Coming of the Fairies Conan Doyle states at the end of Chapter 3:
"It may be added that in the course of exhibiting these photographs (in the interests of the Theosophical bodies with which Mr. Gardner is connected), it has sometimes occurred that the plates have been enormously magnified upon the screen. In one instance, at Wakefield, the powerful lantern used threw an exceptionally large picture on a huge sheet. The operator, a very intelligent man who had taken a skeptical attitude, was entirely converted to the truth of the photographs, for,as he pointed out, such an enlargement would show the least trace of a scissors irregularity or of any artificial detail, and would make it absurd to suppose that a dummy figure could remain undetected. The lines were always beautifully fine and unbroken."