CRYPTIC CANIDS: MYSTERY DOGS, WOLVES AND OTHER CANINE-LIKE BEASTS
First Posted March 3, 2008; Updated July 2012
Researched, Compiled, Edited, and Illustrated
By R. Merrill
WAHEELA "THE BEHEADER"
Similar to the Ontario white wolf, and often considered to be the same animal, the Waheela is a large, wolf-like creature said to inhabit Alaska and the Northwest Territories. It is larger and more heavily built than normal wolves, with a wide head and proportionally larger feet, and with long, pure-white fur. The animal's hind legs are said to be shorter than the front legs, and the tracks show widely spaced toes. Witnesses describe it as being about 3 1/2 - 4 feet at the shoulder. Waheela are never seen in packs, so are presumably solitary. Native legends describe the Waheela as an evil sprit with supernatural powers, and it is said to be responsible for the many mysterious deaths that have occurred in Nahanni Valley, also known as "Headless Valley" because the people who died here mysteriously all had missing heads. It has been theorized that the Waheela is an Amphicyonid (bear-dog), a dire wolf, a prehistoric hyena, or a completely new species of canine.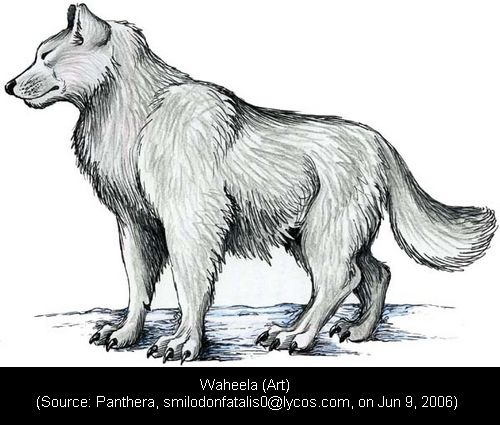 Bear-dogs are thought to have been related to both the bear family and the dog family. They looked like hybrids between bears and dogs. There were once many different species in the family of bear-dogs, but then they began to die out. The most recent fossils we have from both the Old and the New World are thousands of years old.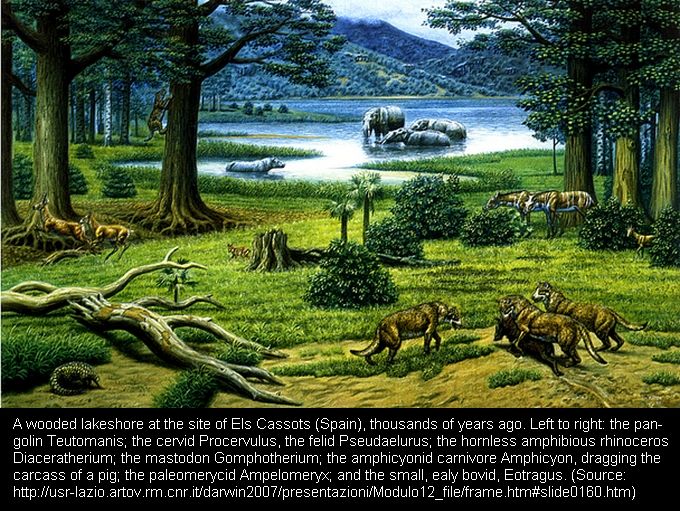 There is some evidence that the bear-dogs might have survived much longer than this in some remote areas. One species might even be alive today, if you can believe certain legends and sightings that have come from some remote, icy valleys on the border between Canada and Alaska. However, if the only thing we had to go on was these legends, we might be able to ignore the waheela, but there are also perfectly ordinary sightings made by ordinary Americans. A mechanic described this animal as looking like a wolf on steroids. He estimated its height at three and a half feet at the shoulder. The largest wolves ever recorded have been three feet, two inches tall at the shoulder, but giants of this size are truly rare. If the mechanic's estimate was correct, then this animal was at least four inches taller than the biggest wolf we know of. Other details differed from a true wolf. Its head was too broad for that of a wolf, and its build was too heavy, almost bear-like. It had pure white fur that was exceptionally long.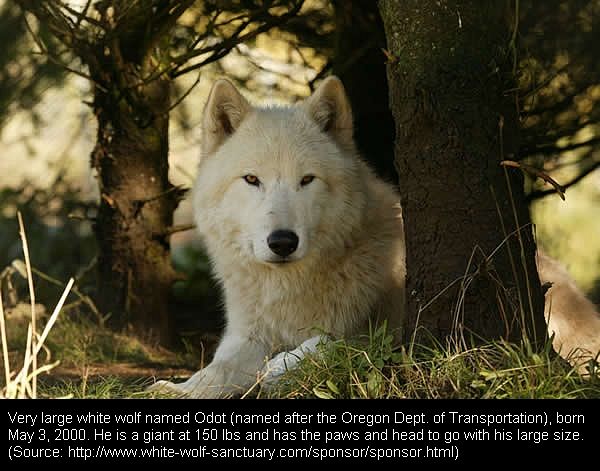 Other reports agree with the general description above, but add more detail. The waheela, despite the fact that it is larger than a wolf, has shorter legs than a wolf. The impressive shoulder height comes from its massive body instead of its legs. Its ears are smaller than a wolf's ears, and the tracks show toes set farther away from each other than in a wolf's tracks. The waheela stay in the coldest, most inhospitable environments of the extreme north, favoring areas where there are few people.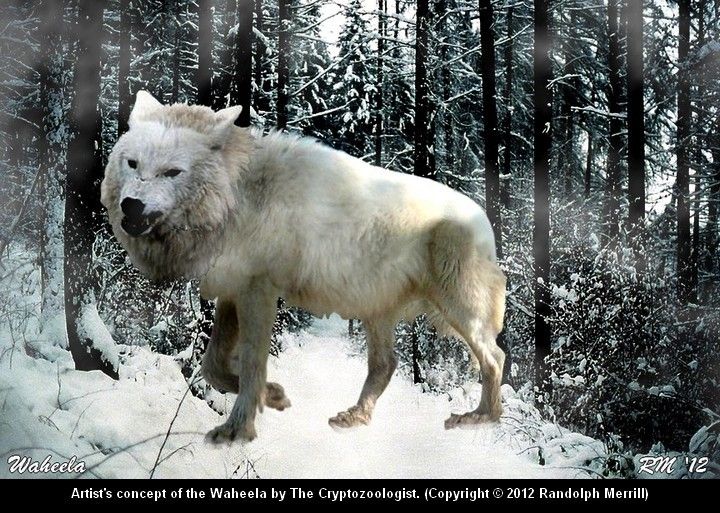 The area where the waheela is sighted is one of the most remote places in the world. The fact that these lands are relatively unexplored means that there is a fair chance of discovering new kinds of animals there, perhaps including one that was supposed to have died out ten thousand years ago. On the other hand, this might just be another one of those legend-laden locales that doesn't pan out when it is fully investigated. Local tribes also report that the Nahanni Valley is infested with evil spirits, and certain other legends attribute the headless corpses to big hairy monsters resembling the sasquatch. With bipedal hairy humanoids and monstrous wolves being sighted in the same area and blamed for the same violent deaths, it might also be that we have werewolf beliefs being thrown into the mix as well, to make things even more confusing.
http://www.newanimal.org/bdogs.htm
AMPHICYON: "BONE-CRUSHING BEAR-DOG"
Of all the fascinating fauna of prehistoric Florida, no animal was more deadly. This mammal was the apex predator of its time and had no equal. The bear-dogs were ferocious carnivores that ranged from the size of a medium dog to the size of a bear. These predators known as Amphicyonids were neither dogs nor bears but were more closely related to bears. They once inhabited regions of Eurasia and North America.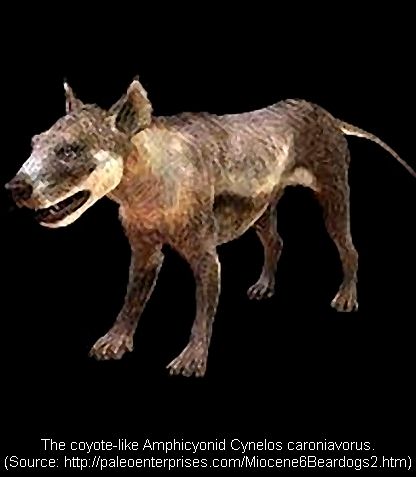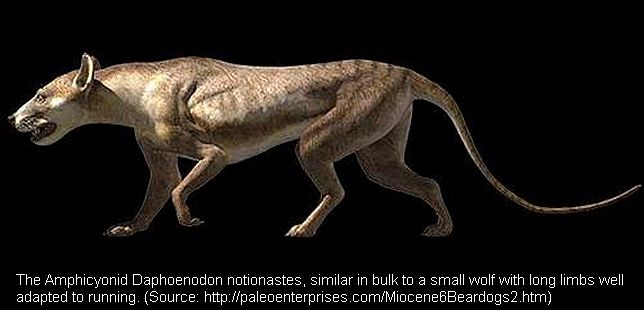 Amphicyonidae were a diverse group with species resembling all or part of modern dogs, hyenas and bears. Leaner built species had cheek teeth designed for shearing meat whereas the stouter and larger species had teeth designed to crush bone. Males were larger than females. They lived in dens and had the ability to dig large burrows.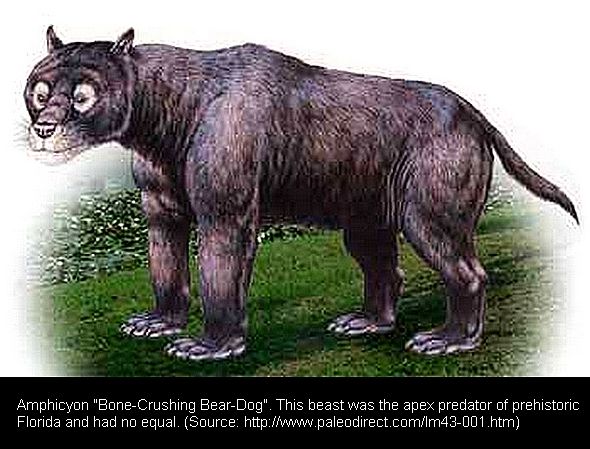 Amphicyon longiramus (pictured above) was the largest of the Florida species of Amphicyonidae at the size of a full-grown bear. It was the top predatory land mammal of its time in Florida. Its skull was long in comparison to its body size but brain size was lacking. Its posture and structure were similar to a bear, and it is theorized that it must have hunted using ambush techniques that are used today by modern grizzlies. Most likely, this giant bear-dog burst upon its unfortunate victim at close range and dealt its prey a single deadly blow with its massive forepaw. This theory of attack is also based on that of the bear, as it was incapable of sustaining long runs in pursuit of prey. Compared to lighter species of Amphicyonids, Amphicyon longiramus had heavy posterior dentition allowing it to crush bone in its jaws.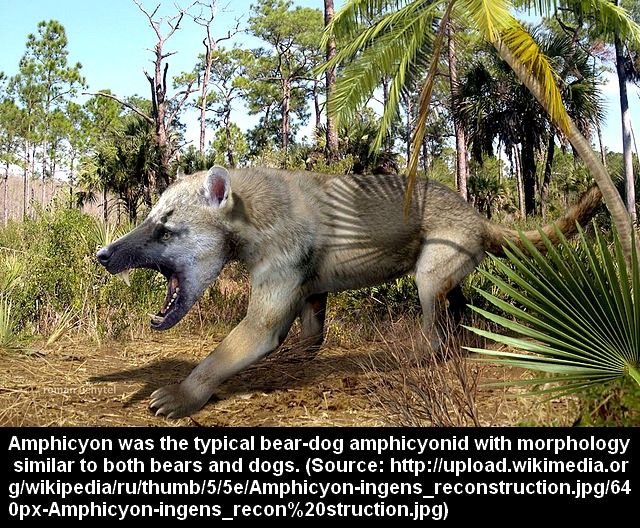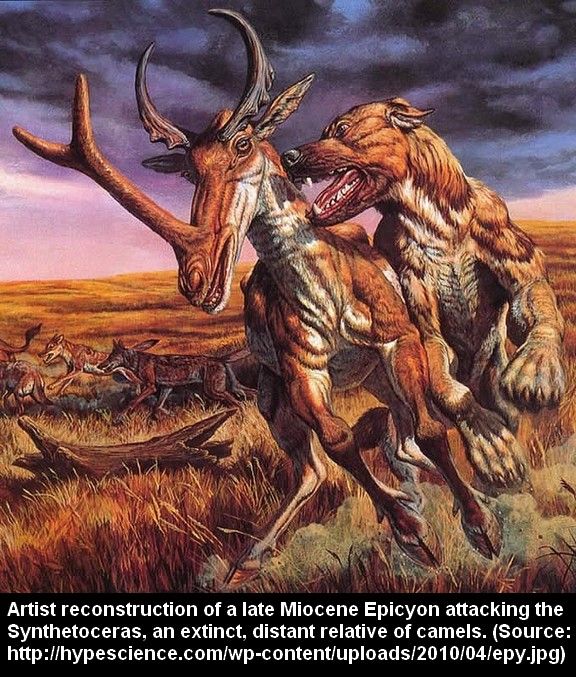 THE DIRE WOLF (Canis dirus)
The Dire Wolf (Canis dirus) co-existed with the Gray Wolf in North America for thousands of years. It was larger than the Gray Wolf, the largest living wild canid. It averaged 1.5 metres (5 feet) in length and weighed about 57-79 kilograms (125-175 pounds).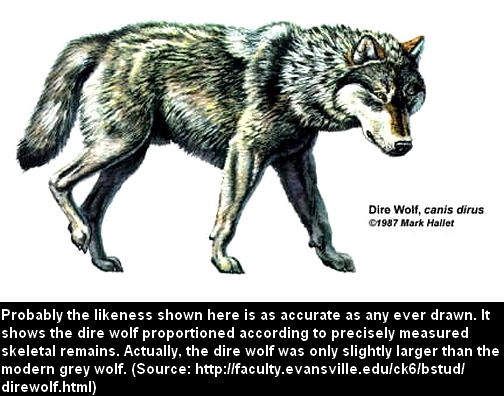 The first specimen of a Dire Wolf was found by Francis A. Linck at the mouth of Pigeon Creek along the Ohio River near Evansville, Indiana in 1854, but the vast majority of fossils recovered have been from the La Brea Tar Pits in California. Sometime in the last several thousand years, it became extinct along with most other North American megafauna.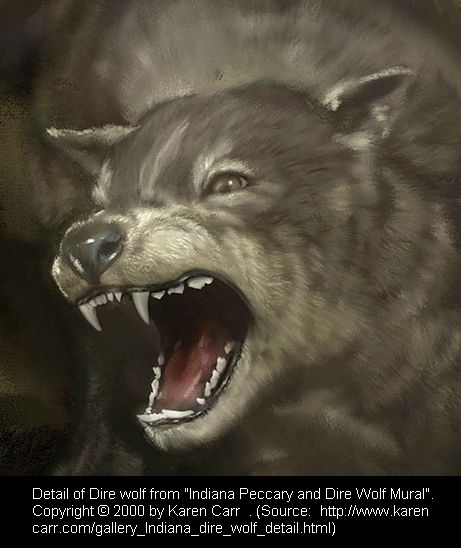 The Dire Wolf had many different physical characteristics from the Gray wolf. It had a larger, broader head but a smaller braincase than that of a similarly-sized Gray Wolf, and had teeth that were quite massive. Many paleontologists think that the Dire Wolf may have used its large teeth to crush bone, an idea that is supported by the frequency of large amounts of wear on the crowns of their fossilized teeth. Dire Wolf skeletons have been found bearing healed and half-healed injuries similar to the ones found on modern wolves who have been injured while hunting large prey such as the Western horse, Ancient bison or Long-horn bison. This suggests that the Dire Wolf also hunted for large, live prey.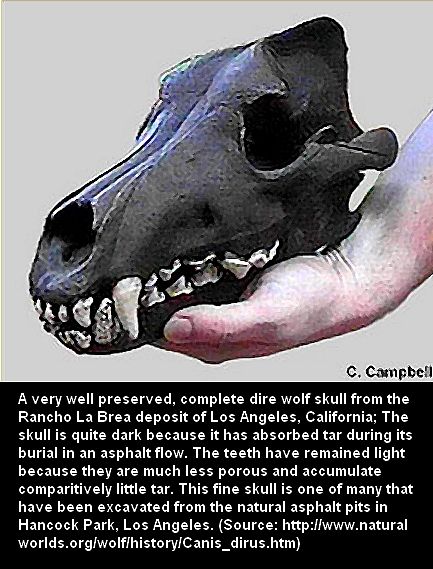 The Dire Wolf is best known for its unusually high representation in the La Brea Tar Pits in California. In total, fossils from more than 3,600 individual Dire Wolves have been recovered from the tar pits, more than any other mammal species. This large number suggests that the Dire Wolf, like modern wolves and dogs, probably hunted in packs. It also gives some insight into the pressures placed on the species near the end of its existence.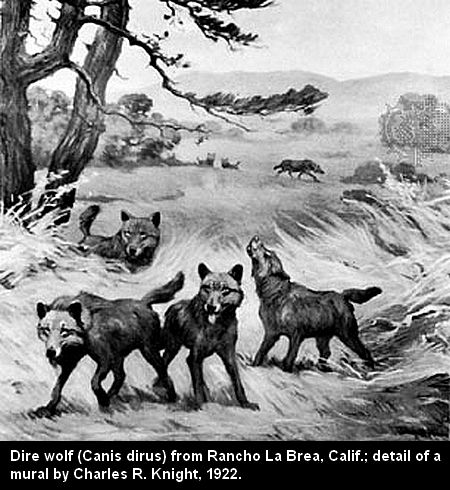 The first type specimen of the Dire Wolf was found in Evansville, Indiana in the summer of 1854, when the Ohio River was quite low. The specimen, a fossilized jawbone, was obtained by Dr. Joseph Granville Norwood from an Evansville collector named Francis A. Linck. It was sent to Joseph Leidy at the Academy of Natural Sciences of Philadelphia who determined it represented an extinct species of wolf and published a note to that effect in November 1854. In a publication dated 1858, Leidy assigned the name Canis dirus.
http://www.anakinfilms.com/Dire_Wolf.html
SHUNKA WARAK'IN
Did America have a native hyena or hyena-like beast such as the presumably extinct hyena-dog when the first white settlers arrived on its shores? We may never be able to answer that question.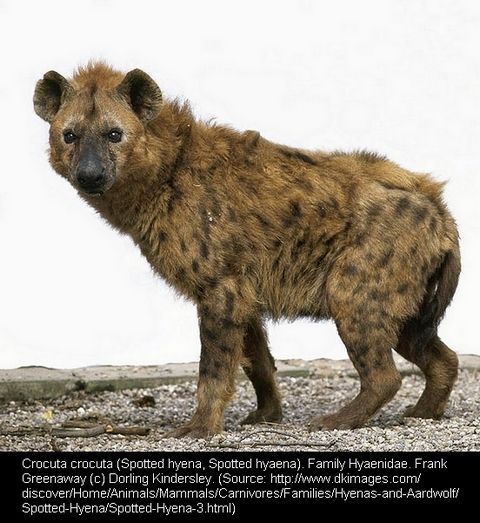 The Shunka Warak'in, translating literally to 'carrying off dogs' from the language of the Ioway Amerindians, is a mysterious wolf-like creature said to inhabit the great plains of North America. Though this cryptid is rarely sighted and difficult to identify, one specimen was supposedly shot in Montana late in the last century by a member of the Hutchins family.
In the late 19th century, the Hutchins family moved into an area of Montana along the Madison River's West Fork, in Broadwater County. They were soon to report encounters with a mysterious canine beast known to Native Americans.
One of the descendants of the original clan was zoologist Ross Hutchins. In 1977, he would write Trails to Nature's Mysteries: The Life of a Working Naturalist. Within this book is reference to one of the most obscure creatures to grace North America's cryptozoological landscape. The following account is reproduced from that book:
"One winter morning my grandfather was aroused by the barking of the dogs. He discovered that a wolflike beast of dark color was chasing my grandmother's geese. He fired his gun at the animal but missed. It ran off down the river, but several mornings later it was seen again at about dawn. It was seen several more times at the home ranch as well as at other ranches ten or fifteen miles down the valley. Whatever it was, it was a great traveler....
Those who got a good look at the beast described it as being nearly black and having high shoulders and a back that sloped downward like a hyena. Then one morning in late January, my grandfather was alerted by the dogs, and this time he was able to kill it. Just what the animal was is still an open question. After being killed, it was donated to a man named Sherwood who kept a combination grocery and museum at Henry Lake in Idaho. It was mounted and displayed there for many years. He called it ringdocus."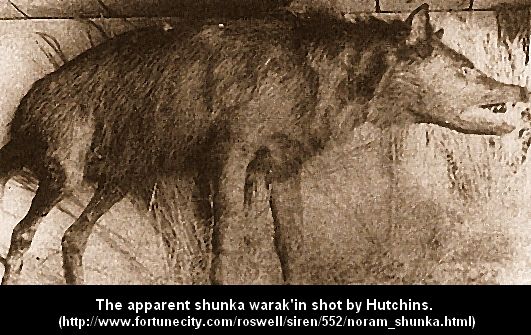 An Ioway Indian named Lance Foster approached Loren Coleman in 1995 and informed him of traditions existing in that tribe of an animal called a shunka warak'in ('Carrying-Off-Dogs') which cried like a human when killed. Foster's descriptions of an animal that looked something like a hyena and the existence of one in an Idaho museum are testimony that the animal killed at the Hutchins ranch was a Shunka Warak'in.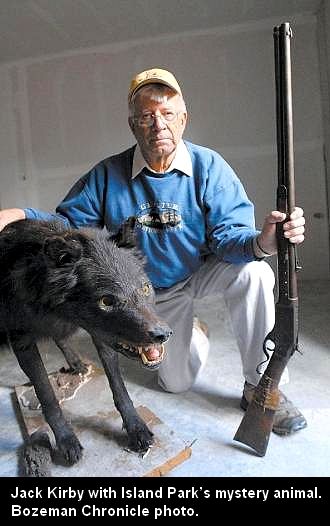 Speculation on the identity of both the Ringdocus, the Shunka Wrak'in—whether or not they are the same thing—and if either represents a new species, has been wide and radical. Loren Coleman speculates that the beast may be a surviving Borophagus, a subfamily of primitive wolf-sized canine scavengers, adapted like hyenas with powerful jaws, and dating back thousands of years. However it is more popularly hoped to be surviving population of the even older Creodont, particularly a Hyeanodon montanus, one of the more lightly-built of the Neohyaenodon species. It may also be a dire wolf, some sort of hyaena, a prehistoric long-nosed peccary (not joking), a deformed coyote, or even just a bad taxidermy job.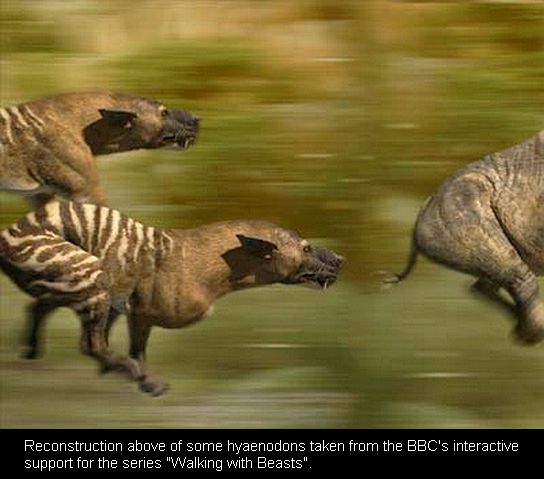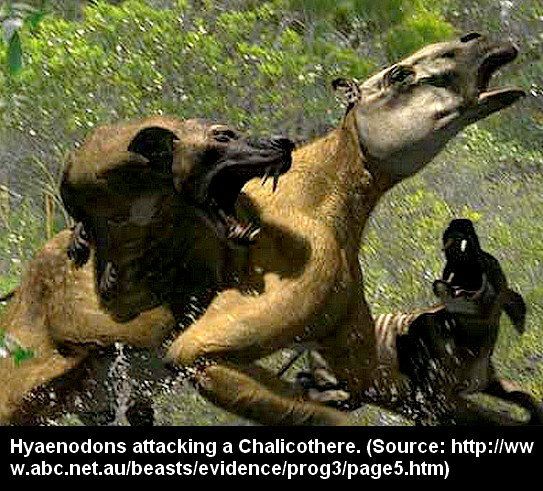 Osteoborus was an extinct borophagine native to North America. It may have been displaced by more typical dogs, such as the dire wolf. Typical features of this genus are a bulging forehead and powerful jaws; it was probably a scavenger. Its crushing premolar teeth and strong jaw muscles would have been used to crack open bone, much like the hyena of the Old World. The adult animal is estimated to have been about 2.75 feet in length, similar to a coyote, although it was much more powerfully built.
Osteoborus is one of the best-known Borophagines. It was a wolf-sized form with a shortened skull and enlarged crushing molars. Osteoborus probably led a hyena-like lifestyle; like hyenas, it often scavenged, using its keen senses to find carcasses of recently dead animals.
THE ANDEAN WOLF
This particular canid has quite a bit of confusion surrounding its name. As listed in numerous cryptozoological sites, apparently Bernard Heuvelmans, the founder of cryptozoology, reported this animal as a cryptid in 1986 from the Andes Mountains in Argentina. Its description is, unfortunately, unknown. The real confusion, however, is with two other animals. One is called the Culpeo (Pseudalopex culpaeus) which is also known as the Andean wolf, as well as the Patagonian red fox and Fuegian fox. The other is known as the Maned Wolf (Crysocyon brachyurus) but is really a species of wild dog.
This animal is fully described by science, ranges throughout the Andes, and was first detailed in 1782. Another reference mentions the 'Andean wolf' as being discovered in 1949, another described it in 1940. Another mention of an Andean wolf, possibly the same one just mentioned, names it as Dasycyon hagenbecki, but includes no other information about the animal. As for Heuvelmans, being an experienced naturalist, I cannot imagine why he would report a known animal as cryptid, even a rare one. I can only assume that he was told of an animal different in description to other native canids, and used a general name in describing it.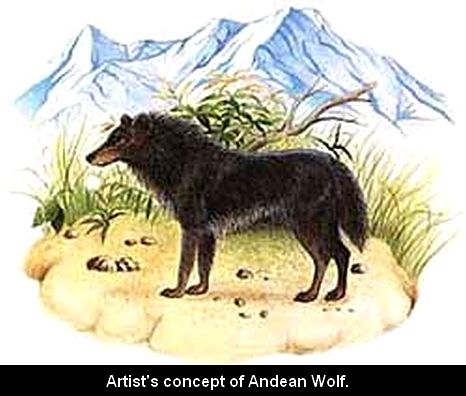 JAPANESE WOLVES
Reports of small wolf-like canids came out of the Chichibu district of Japan in 1998. At least seventy people reported wolf howls in 1994, and there have been at least twenty-six claims of wolves seen from 1908 to 1978, all in the Aomori and Oita regions in northernmost Japan, not to mention prints, howls and scat. Several sightings have also been made on the Kii peninsula. In 1936, a man in Hongu supposedly captured a wolf pup, but released it in case a parent attempted to retrieve it. The Honshu wolf (Canis lupus hodophylax) a dwarf subspecies of wolf just over a foot tall and deemed extinct since 1905 due to a rabies epidemic, fits the general description. Attempts to record wolves howling, by playing wolf howls to prompt them in 1995 were unsuccessful. Possibly these sightings are just misidentification of feral dogs. However, though Japan is heavily populated, its mountainous terrain would make it possible for a hidden population of wolves – in this case, small wolves- to survive without public acknowledgment.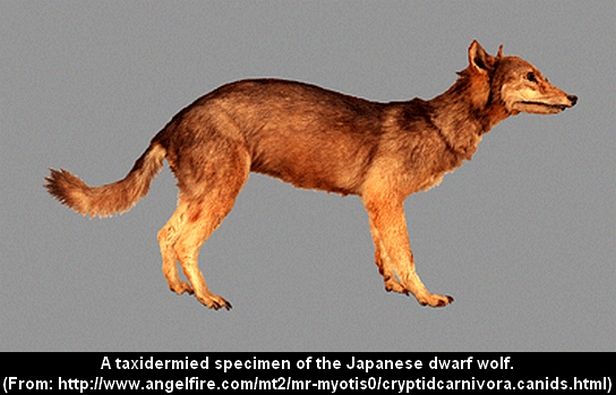 Today, Japan is supposed to have no wolves. Once, it had two types of native wolf, the Ezo wolf which lived on the northern island called Hokkaido and a wolf called the shamanu which lived in the south. Islands tend to produce dwarfed or miniature versions of mainland animals, and these wolves were no exception. The Ezo wolf looked like a small version of the Asian mainland wolf, but the shamanu was even more dwarfed. In fact, many scientists think the shamanu might have been a different species altogether, and not just a dwarfed subspecies. Scientists who take this view have called the shamanu Canis hodophilax. Most books that speak of the Japanese wolf are talking about the shamanu, not the Ezo wolf. The shamanu is also called the Honshu wolf, the shamainu, the yamainu, the nihon-okami and the yama-inu (several of these translate as "mountain dog" or various corruptions thereof).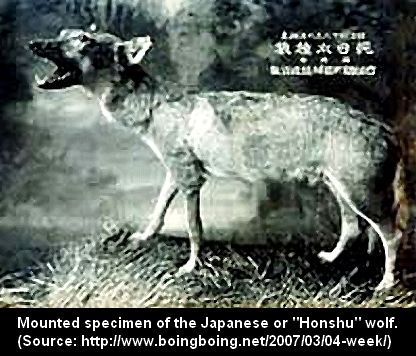 According to the scientific establishment, the last native wolf in Japan died in the first decade of the 20th century. The year 1905 is the most frequently mentioned official date of extinction, though most scientists now believe there was enough evidence to prove the shamanu existed in the wild until at least 1913.
Japanese attitudes towards wolves were very different from the ideas most common in western cultures. The Japanese wolves were not hated like European wolves, instead they were deified in shrines, especially in the Chichibu Mountains. Peasants saw wolf spirits as protectors of crops. They could see that the wolves controlled deer and hares that would have otherwise been too numerous and a threat to crops.
In the Edo period, the horse-breeding industry began seeing wolves as the enemy, and the introduction of the disease rabies from the mainland also created problems. As human populations expanded, wolves died. Either they were killed outright by humans or by rabies, or they simply lost food resources as wild prey died out.
However, sightings have continued to the present day. Although official science has not admitted it, we can be pretty sure that at least one shamanu actually survived until at least 1950, because an authentic skin dating to that time was found in a shrine (giving wolf pelts to shrines was considered a holy act). The Japanese wolf almost certainly survived for at least a few decades after it had been officially declared extinct. The real question is whether it is alive today.
In the 1970s a supposed wolf carcass was delivered to Japanese scientific authorities for identification. It was simply never seen again, nor was there any pronouncement on what it was. Japanese scientists have looked at a number of wolf-like animals of the same size as the shamanu since then, but they have not overturned the diagnosis of extinction. Believers say that the Japanese scientists are afraid to interfere with orthodox beliefs and official history. The Japanese have a long cultural history of respecting official pronouncements made by authority figures, to the extent that overturning a fact that has been accepted for decades would be extremely unsettling, much more so than it would be to scientists from western cultures. Supposedly, this cultural taboo is a strong reason to actively destroy any evidence that might make a fool out of authority figures. Whether the shamanu survived into the 1970s or not is hard to prove because of this missing evidence. Now, scientists may be too late. Most modern sightings are confined to the Kii Peninsula and these sightings become less numerous all the time. If the shamanu is not already extinct, it is surely struggling and more likely to go extinct with every passing year.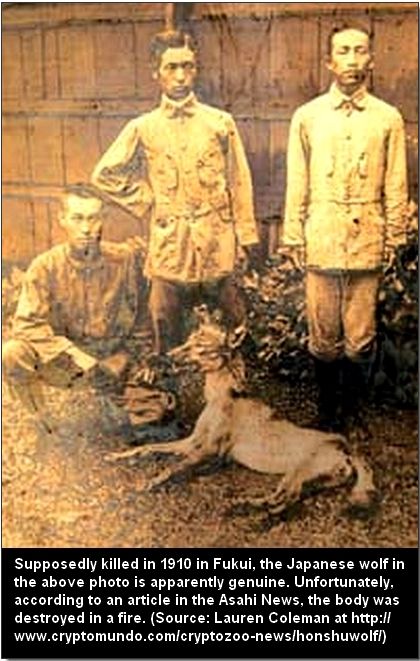 The question of whether the shamanu still exists is vitally important. The disappearance of the Japanese wolf from most or all of its habitat has completely disrupted Japanese forest ecology. Deer and boar populations skyrocket, devastating all edible plant life. The tanuki (another species of wild dog) and fox cannot fill the role that the wolf once filled. The Japanese wolf is what is known as a keystone species, a top predator that is needed in order for the ecosystem to function. Therefore, there is talk of introducing mainland Asian wolves to Japan in order to correct this imbalance. However, this introduction would be a disaster if any shamanu are left, because it would ensure their extinction through crossbreeding or competition. If any native Japanese wolves are left, they need to be saved before we introduce another type of wolf.
http://www.newanimal.org/japwolf.htm
DOBSEGNA: NEW GUINEA'S THYLACINE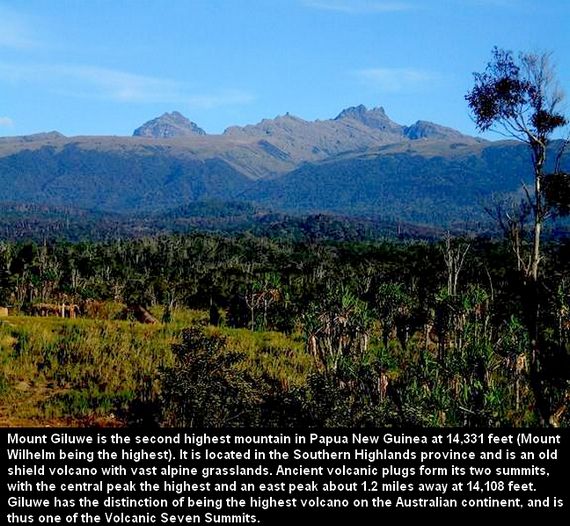 Dobsegna is the name given by the mountain people of New Guinea to a mysterious creature that was once thought to be a species of canid, but is now considered by many to be a marsupial, possibly a thylacine. Reported sightings from remote areas such as Mt. Giluwe and the Jayawijaya Mountains (including the Baliem river valley), the Maoke Mountains region, and in Lorenz National Park in the Western Central Mountain Region of the Indonesian part of New Guinea all fit the description of a thylacine. As recently as 1997, sightings of animals matching the description of the thylacine, an extinct Australian marsupial were reported from the Jayawijaya region of Irian Jaya. Sightings were also reported by locals and missionaries near Mount Carstensz in Western New Guinea. The local people had apparently known about them for many years, but had never made an official report. In 2005, the German tourist Klaus Emmerichs, claimed to have taken a photo of a thylacine in Lake St. Clair National Park, but this photo has not been confirmed.
Several years ago, Ned Terry, a breeder from Tasmania, received a phone call from a friend who had become a missionary in Papua. The friend related that when he showed a photograph of a thylacine to the local inhabitants, he was told that the animal still lived around there in the Jaya Wijaya mountains in stone caves. His interest piqued by his friend's story, Ned and his cousin, Robin Terry, went to the Baliem Valley. When they showed the local people there a similar photograph, the inhabitants cried out in unison, "Dobsegna, dobsegna!" while pointing to the forested slopes of the mountains.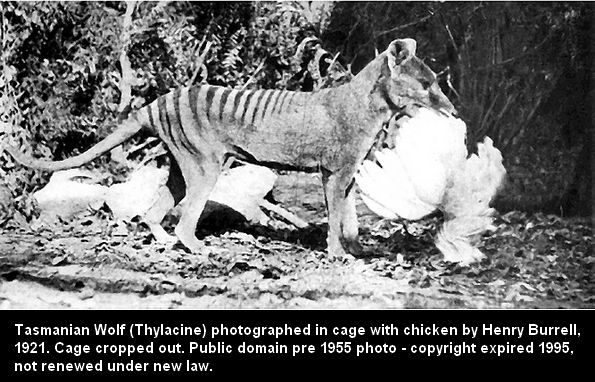 They explained that the creature only came out at night to hunt for prey. They said that it only ate fresh meat, a fact that, together with its extreme wariness, made it very difficult to lure out of hiding. Terry related that he was, indeed, unsuccessful in capturing or even seeing the creature. However, he was sure, based on the testimony of so many people, that the thylacine still survived in Papua.
The thylacine is a marsupial that roughly resembles a dog. It is also called the "Tasmanian wolf" and the "Tasmanian tiger." Like all marsupials, it carries its young in a pouch. The thylacine is known to have surived in Tasmania until about seventy years ago, on mainland Australia until about two thousand years ago, and in Indonesian New Guinea until several thousand years ago.
Modern sightings, so far unconfirmed, come from all three of these areas in surprising quantities. In Tasmania, these sightings have even been upheld by footprints that seem authentic, and thylacine tails in an advanced state of decomposition. In Indonesian New Guinea, sightings have been reported as recently as the 1990s.
In Tasmania, loggers are reportedly trying to thwart recognition of living thylacines by poisoning large areas whenever sightings are recorded, in an attempt to keep environmentalists from shutting down their logging operations. This allegation has convinced many people that it is best for thylacine witnesses to keep silent, if they want the thylacine to survive.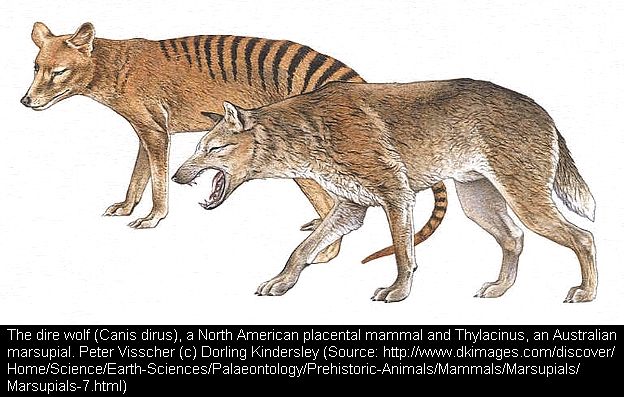 THE ADJULE: AN UNRECOGNIZED CANID FROM NORTH AFRICA?
The Adjule is a cryptid often reported as being seen in the North African region, especially the areas in and around the Sahara Desert. The adjule is said to be a phantom which takes the form of a dog or wolf.
However, in spite of a still firm belief by many in its existence, which has been generated through modern urban myths, this cryptid has for the most part been considered to be debunked and its sightings attributed to wild canines mistaken for the adjule.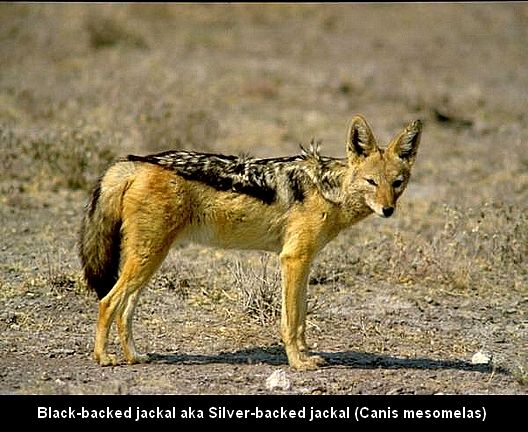 Descriptions of the animal seem more similar to that of a dog than a wolf, jackal or fox. The Touareg, an Arabic nomadic people, refer to the male of the species as Adjoule and the female as Tarhsit. The Adjule is probably the same animal known as Kelb-el-khela (dog of the savannah) in Mauritania. While many people continue to refer to the animal as a cryptid, in 1928 Professor Théodore André Monod, a naturalist and explorer who died in 2000, established quite clearly that the Adjule is really the same as the Cape Hunting Dog, also known as the African Wild Dog or licaone (Lycaon pictus), which apparently is not confined only to the savannah and the Mauretania grasslands, but also roams the South Sahara where the Tuarags know of it.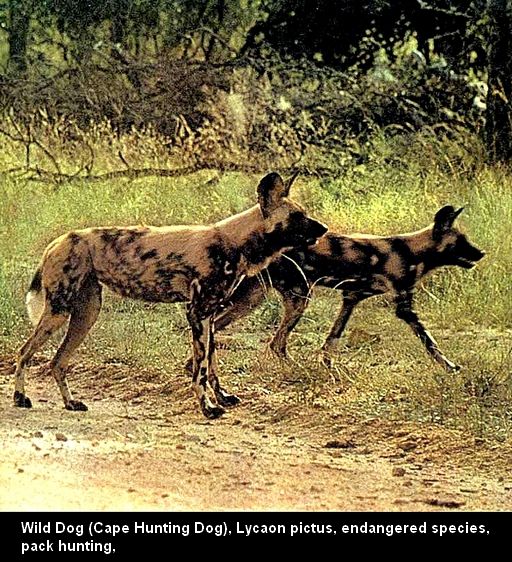 THE CAPE HUNTING DOG (OR AFRICAN WILD DOG)
The Cape Hunting Dog (Lycaon pictus), while not a cryptid itself, is a rare wild dog that wanders the plains, grasslands and lowland forests of Africa and may occasionally be mistaken by those not familiar with it for an unknown species. It is a very social animal that lives in groups. These wild dogs can run over 30 mph (48 km per hour). The Cape Hunting Dog has short, spotted fur. It has large ears, sharp eyes, and a keen sense of smell. Adults weigh 45-80 pounds (20-36 kg) and are 30-38 inches (76-112 cm) long. They have a life span of about 11 years.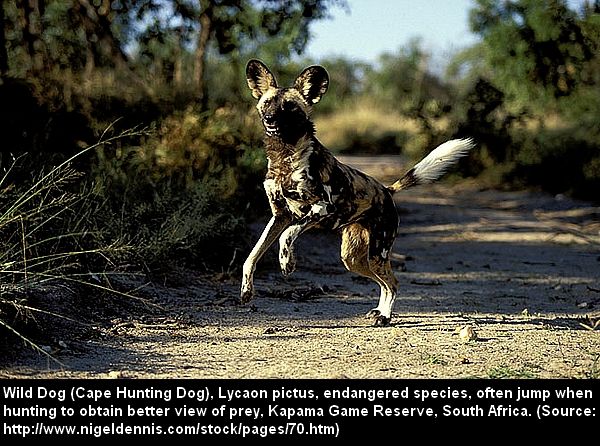 These wild dogs hunt in packs of 10 to 20 dogs, mostly males. Before the hunt, a pack will make excited sounds and lick each other's faces. These carnivores (meat-eaters) can run down and kill even large mammals, such as wildebeest and antelopes. They swallow meat in large chunks. When these wild dogs return to their group, they regurgitate food for young pups and dogs that were not in the hunt. They do not scavenge at all.
Cape Hunting Dogs are sometimes killed by lions and leopards, but man has exterminated many of them, calling them pests and bringing them to the brink of extinction.
THE HORNED JACKAL
The strangest of all cryptid canids is probably the 'horned jackal'. There has been a report of this animal from Sir Lanka, and South African tribal folklore (Xhosa tribe) also includes mention of such animal. Although the thought of a horned canid seems dubious, it is by no means impossible or even improbable for horns to appear in a species of canine. Most likely this coincidence is due to some sort of genetic mutation, similar to the ones that cause spontaneous horn growth in other species. However, without a good description, a specimen, or more sightings, it is unlikely they will ever come to anything.
OTHER CRYPTIC CANIDS
An unspecific report of a wolf-like canid came from somewhere in Africa's Sahara desert in 1986. Possibly this report was just a mis-identification of a feral dog, African Wild Dog (Lycaon pictus) or jackal, or due to confusion with the Ethiopian wolf (Canis simensis). The Booa is a gigantic hyena-like creature found in Senegal's tribal lore. No description is available, but has been theorized as being a surviving population of prehistoric short-faced hyena, or a new variety of modern hyena. The Hungarian reedwolf was a coyote-sized (like a small wolf or large jackal) canid reported from Hungary and eastern Austria. Supposedly, there are specimens in museums, but it is thought to now be extinct. It is possible that this animal was just a dwarf variant of wolf, or a northern population of golden jackal (Canis aureus). In Borneo in 2005 a small, possibly new, species of fox was photographed by the World Wildlife Federation.
SOME NON-CRYPTID SUSPECTS
LONG-NOSED PECCARY (Mylohyus nasutus)
While not a canid itself, the long-nosed peccary—if still surviving—might be mistaken for some of the cryptid canids mentioned here. Up to three feet tall, this swift long-legged peccary lived in Illinois long before the Ice Age. Solitary, it ranged widely through woodlands as well as open areas, from the glaciers edge to the warm southlands.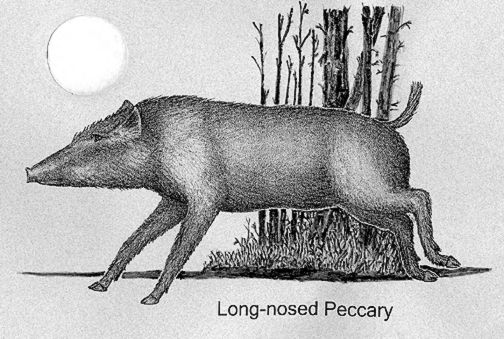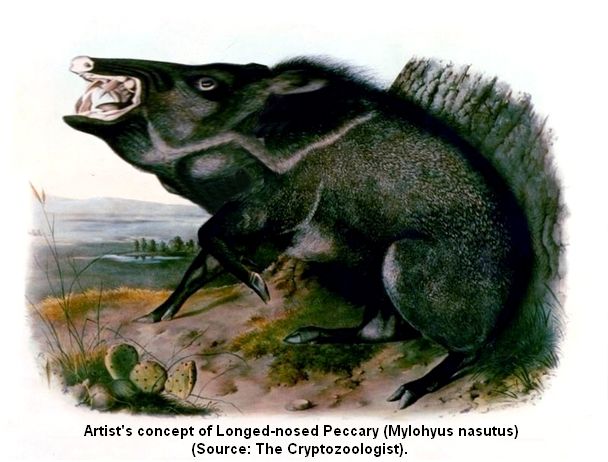 Food consisted mainly of shrubs, but like modern feral pigs, probably also included small invertebrates along with nuts and roots. With few, if any, predators, Mylohyus was widely distributed through central and eastern North America and well down into Mexico. Peccarys differ from feral pigs in having incisors that point downward as well as having scent glands along their back. Mylohyus differed further in possessing excellent eyesight.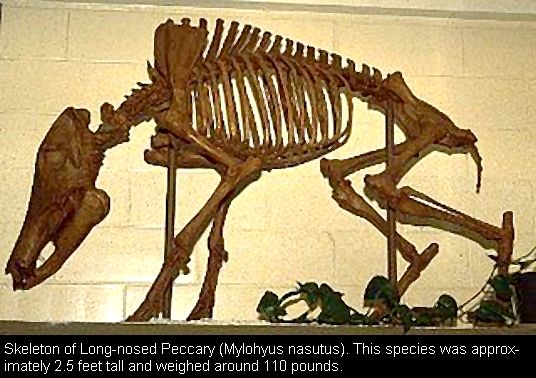 DAEODON
Daeodon (from Greek, daios hostile, destructive, odon "teeth") (formerly Dinohyus, "terrible hog"), one of the largest, if not the largest, entelodont artiodactyls, lived thousands of years ago in North America. The 3.6 m (12 ft) long, about 1.8 m at the shoulder, 90 cm long skulled, 600 - 1000 kg mass animal strongly resembled a giant, monstrous pig or warthog, possessing huge jaws with prominent tusks and flaring cheekbones. It possibly was a huge, bone-crushing scavenger and predator. It had long skull bones under its eyes and bony protrusions on the lower jaw, not dissimilar to the 'warts' of the warthog, which may have supported jaw muscles. The well-known genus Dinohyus ("terrible pig") has now been synonymized with Daeodon, as the latter is the earlier name, having priority.