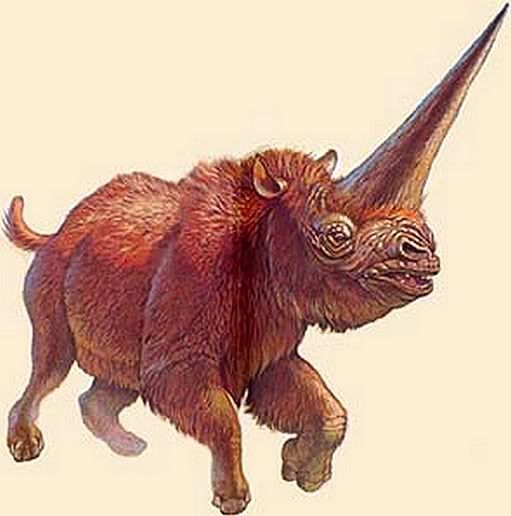 EMELA-NTOUKA: THE ELEPHANT KILLER, PART 3
Researched, Compiled, Illustrated and Edited
By R. Merrill
THE SUSPECTS, CONT'D
THE CERATOPSIANS
Imagine a snorting, stampeding, five-ton animal the size of a car, with a giant bony frill on its head, and you've got a fairly accurate picture of a ceratopsian dinosaur such as Triceratops. Ceratopsians were ornithischians, or "bird-hipped" dinosaurs. Ceratopsians are thought to have lived primarily in North America and in Asia. Forms without the enormous horns and frills of Triceratops, in the family Protoceratopsidae, include the Mongolian genus Protoceratops and the unusual bipedal, frill-less dinosaur Psittacosaurus ("parrot-lizard"). The horned, frilled dinosaurs in the family Ceratopsidae are found only in North America.
How did ceratopsians live? Their "beak" and rows of grinding cheek teeth suggest that they fed on tough vegetation. The huge, heavy "frill" of ceratopsians such as Triceratops may have served as armor against the attacks of saurischian predators like Tyrannosaurus, which lived in the same time and place as Triceratops. However, other ceratopsians had smaller frills and/or frills with large openings; such frills would have been little defense against a predator. So ceratopsian frills may also have functioned as heat radiators, or signaling devices, or to attract mates, in addition to whatever protective function they may or may not have had. Recent work on the oxygen isotopes found inside the bony frill, which indicate the relative temperatures of different parts of the bone, supports the first of these hypotheses: the frills functioned as heat radiators.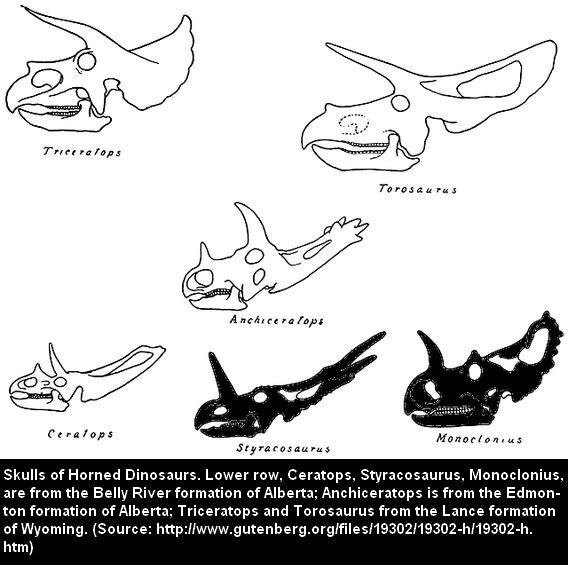 Ceratopsians probably traveled in herds; there are "bone beds" in the western United States that contain the bones of hundreds of individuals of the same species of ceratopsian. If attacked, the herd could stampede, or "circle the wagons" and fend off predators. In terms of animals living today, it may be best to think of ceratopsians—at least the larger ones—as analogues of elephants or rhinos: large herbivores in herds that relied on horns and attitude to protect themselves.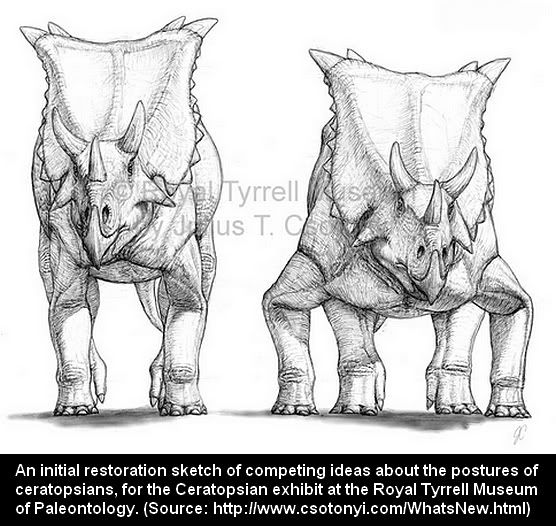 Styracosaurus (Styracosaurus albertensis)
Styracosaurus was a ceratopsian. It had six long horns extending from its neck frill, a smaller horn above each of its eyes, and a single horn protruding from its nose at 60 centimeters (2 feet) long and 15 centimeters (6 inches) wide. It was a large dinosaur, reaching lengths of 5 meters (18 feet) and weighing as much as 3 tons. It stood about 1.8 meters (6 feet) tall.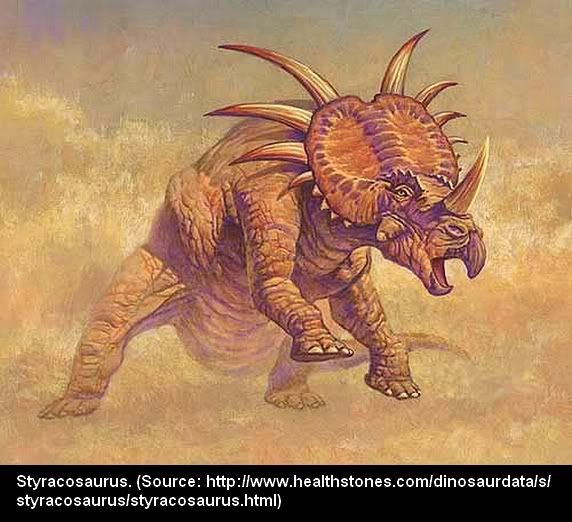 The first fossil remains of Styracosaurus were discovered in Alberta, Canada in 1913, in an area now known as the Dinosaur Provincial Park. The Styracosaurus possessed four short legs and a bulky body, and was probably able to achieve speeds of up to 32 kilometers per hour (20 miles per hour). Its tail was rather short. It also had a beak and cheek teeth, indicating that its diet was herbivorous and composed mostly of Cycad palms, and other prehistoric plants.
Like other ceratopsians, this dinosaur was most likely a herd animal, traveling in large groups and caring for its young after they hatched. Further evidence of this exists in the discovery of a bonebed in Arizona, USA with about 100 Styracosaurus fossils.
Not as large as Triceratops, Styracosaurus had a row of long spikes around its frill. It also had a long horn between its eyes and nose. This plant eater was designed to chew up the very tough leaves of low-growing plants. The long spikes and horn would have made it difficult for the predators of that time, such as the tyrannosaur, Albertosaurus, to take on an adult Styracosaurus. This creature had the typical features of the ceratopsian dinosaurs—a beak that would have been used to cut the leaves from the plants and a row of densely packed teeth to chew them into pulp. There are several theories as to the use of the spikes on the frill of Styracosaurus. In addition to a defensive weapon, they may have served to make the creature look larger and more formidable or they may have been brightly colored for display during mating rituals. When threatened by predators, Styracosaurus may have charged into its enemy like a modern-day rhinoceros does. This would have been a very effective defense.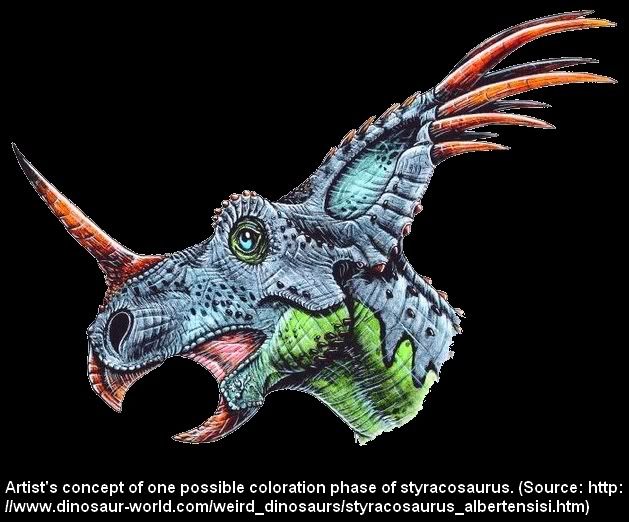 Styracosaurus probably ate cycads, palms, and other prehistoric plants with its tough beak. It could also chew well with its cheek teeth (like other ceratopsians, but unlike most other dinosaurs). Styracosaurus was named in 1913 by L. M. Lambe from a fossil found near Alberta, Canada. Resembling the rhinoceros in general appearance, horned dinosaurs did not hold their forelimbs directly beneath their bodies, and their jaws were adapted to chop, rather than grind, plant food.
Many different horned dinosaurs of varying sizes and horn shapes are known from North America. Their ability to defend themselves is reflected in the presence of a bony lattice-work protecting the stomachs of the tyrannosaurs (something conspicuously lacking in elephants).
Monoclonius
Monoclonius (meaning "single stem"; referring to the teeth, which have a single root) Cope 1876 was a ceratopsian dinosaur from the Judith River Formation of Late Cretaceous Montana and Canada. It is often confused with Centrosaurus, a similar species of ceratopsian (some think the two may even be identical, of a different age or gender).
Monoclonius was a large ceratopsian with a huge head that was held close to the ground. Its skull was 6 feet (1.8) long from beak to frill. It had a small frill on its head with a single nose horn that pointed upwards and two smaller horns over the eyes. The short snout ended in a parrot-like, toothless beak, but Monoclonius also had many cheek teeth. It walked on four legs with hoofed toes, had a bulky body, and a short, thick, pointed tail. Monoclonius was up to 16.5 feet (5 m) long and may have weighed about 4780 pounds (2170 kg).
Parallels: It had a single large horn over the nose. Much larger than a modern rhino.
Disparities: It had a small frill. More than three toes.
Centrosaurus
The name Centrosaurus (pronounced SEN-tro-SAW-rus) means "pointed lizard" (from Greek kentron = "point or prickle" + sauros = "lizard") is an herbivorous ceratopsian dinosaur. The name refers to the series of small hornlets placed along the margin of the frill, and not to the horn on its nose (which was unknown when the dinosaur was named). It is not to be confused with Kentrosaurus.
Like other centrosaurines, Centrosaurus had a single large horn over the nose. It may curve forwards or backwards in different species. A pair of horns are also found over the eyes; in Centrosaurus apertus these are directed upwards, whereas they are directed to the sides in C. brinkmani. The frill of Centrosaurus was moderately long and its edge bore small hornlets which gave it a scalloped appearance. C. apertus is distinguished by having two large hornlets which hook forwards over the frill, while in C. brinkmani these hornlets are small and covered with small, finger-like growths. Centrosaurus massive body was borne by stocky limbs, although at 18-20 ft (6m) it was not a particularly large dinosaur. Like other Ceratopsidae, the jaws of Centrosaurus were designed to shear through tough plant material; the frill provided an attachment for large jaw muscles.
Parallels: It had a single large horn over the nose.
Disparities: It had a frill. May have moved in herds. More than three toes.
AN ISSUE OF FEET
One crucial characteristic in determining which creature might possibly be Emela-ntouka is the shape of the animal's foot and the number of toes. According to the reports of the pygmy tribes of the Republic of Congo, Emela-ntouka leaves a three-toed footprint. The front foot of a quadrupedal animal is called the manus, whereas the back foot is called the pes. It is worth noting that all known species of rhinoceros, both living and extinct, have three toes on both the manus and the pes. Prosauropods, ceratopsians, ankylosaurs, and possibly stegosaurs all left four-toed impressions in their tracks, both for the manus and pes.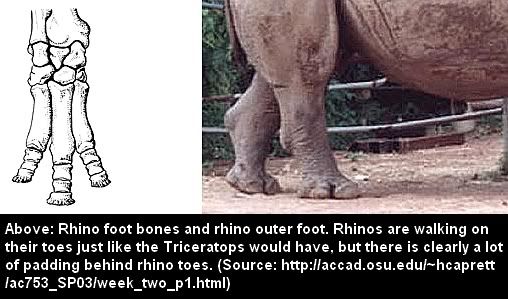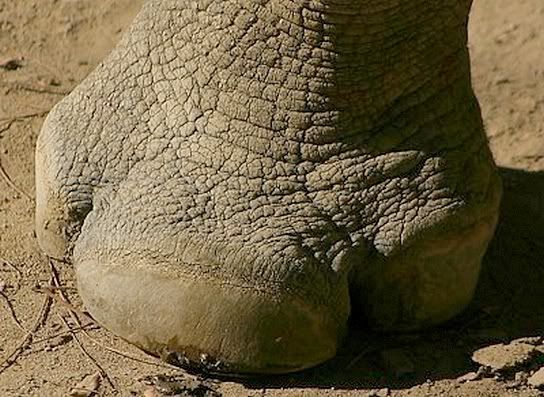 THE SKIN GAME
Another possible determining characteristic of Emela-ntouka, drawn from the native accounts, is that it has relatively smooth hairless skin like that of a rhino or an elephant. With the exception of the Greater One-horned Rhino, which has bumpy protrusions on its hindquarters, and the Sumatran Rhino and Woolly Rhino, which are covered in hair, all the other contenders have, or appear to have had, "smooth" skin. On the other hand, those samples of ceratopsian skin from fossilized impressions, show a textured skin covered in horny scutes or scales resembling those on a modern lizard's head.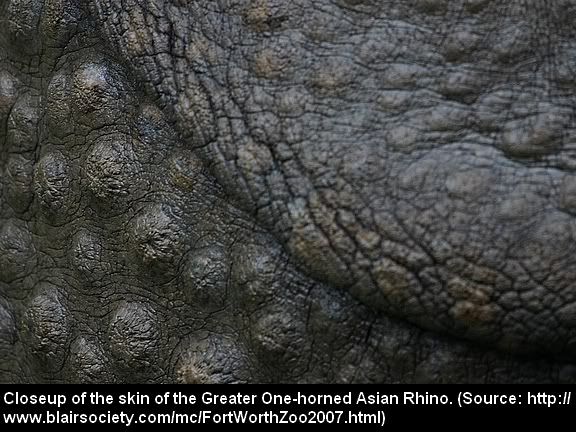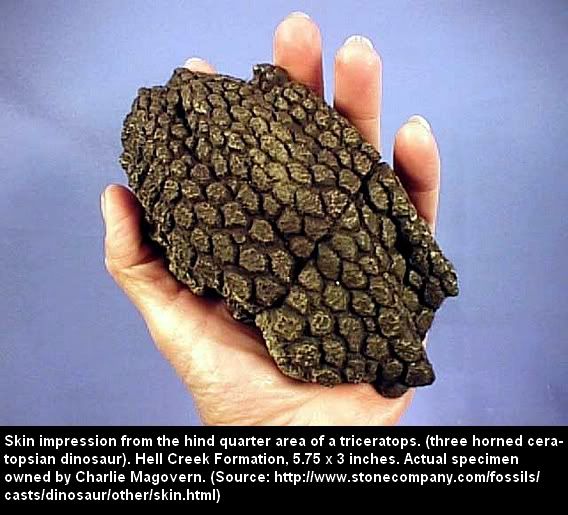 SIZE COMPARISONS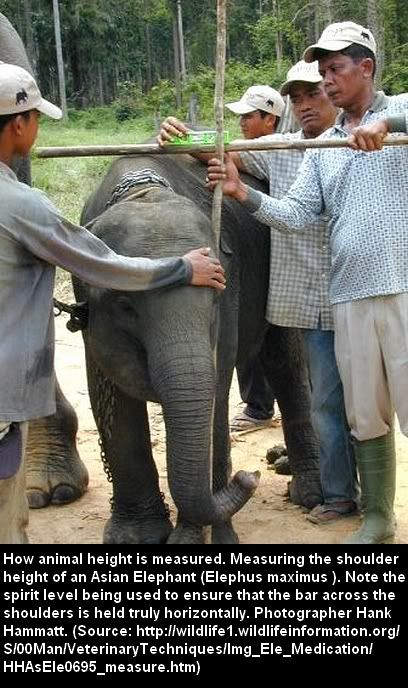 CONCLUSION
What, then, are we to make of this cryptid Emela-ntouka? After closely examining all the most likely suspects, both living and extinct, one thing becomes apparent—each fits the description of Emela-ntouka in some ways, but none fits the description in every way. As a cryptozoologist, I place a high value on the traditions and firsthand experiences of native peoples, and I believe we choose to ignore them to our own detriment. If no known creature entirely fits the description of Emela-ntouka, as provided by the natives of the Republic of Congo, it only stands to reason that Emela-ntouka must be a heretofore unknown species still waiting to be discovered. What an exciting proposition that should be for anyone with a heart for adventure!
REFERENCES
http://en.wikipedia.org/wiki/Emela-ntouka
http://www.cryptozoology.net/english/africa/congo_republic_of_the/emela-ntouka/overview.html
http://www.newanimal.org/emela.htm
http://www.americanmonsters.com/monsters/extinct/index.php?detail=article&idarticle=241
http://www.sheppardsoftware.com/Africaweb/factfile/africauniquefact28.htm
http://news.bbc.co.uk/2/hi/africa/642731.stm
http://ngm.typepad.com/on_assignment/2007/10/close-call-with.html